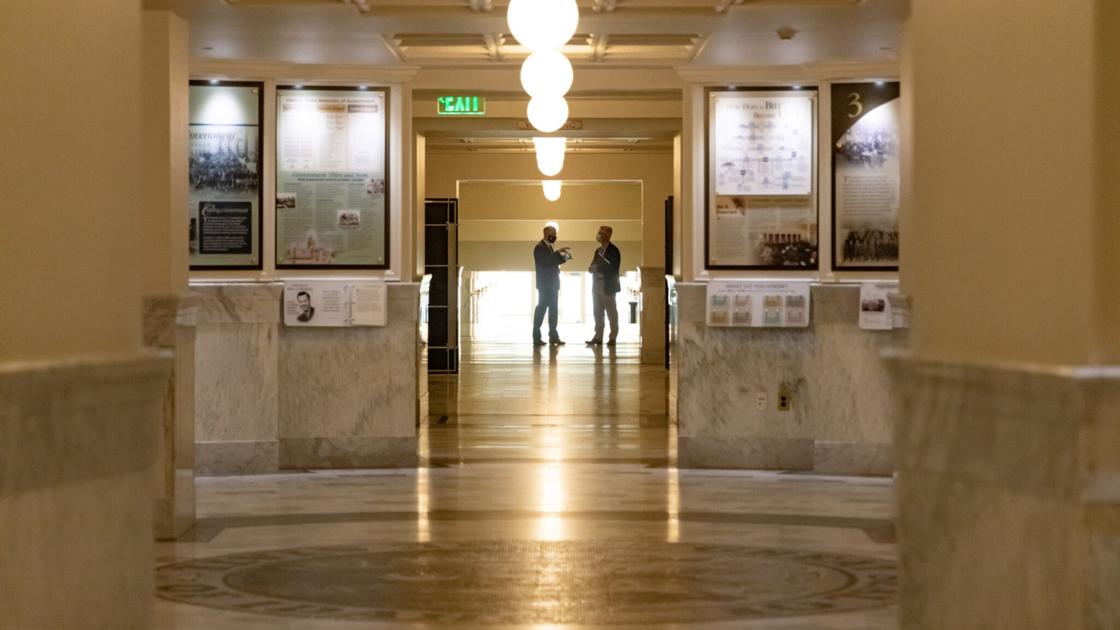 Will Idaho's Special Interest Groups Be A Barrier To Tax Code Changes? | Politics
KELCIE MOSELEY-MORRIS Idaho Capital Sun

BOISE – There are more than 50 categories of tax-exempt goods and services in Idaho, according to a recent report from the Office of Performance Appraisals.
Exemptions for goods and services that benefit public and nonprofit programs, such as food assistance and meals for the elderly, total about $ 42 million in value on an annual basis. Exemptions on goods and services for Idaho business and industry, such as construction labor and manufacturing equipment, total more than $ 1 billion per year.
Although the Idaho legislature annually reviews direct spending from state budgets, Idaho is one of 16 states without a review process for tax exemptions – sometimes called preferences, to indicate preferential treatment – and their impacts in the years following their approval. There are 165 known exemptions, which include deductions and credits, and they do not expire.
These facts were part of the findings of a report released in March by the Office of Performance Evaluations, a non-partisan office in the Idaho legislature that determines the effectiveness and cost-effectiveness of various government programs and agencies. The report was commissioned in 2020 by Representatives Steve Berch, D-Boise, and Rick Youngblood, R-Nampa, to determine if and how a tax exemption review process could be implemented in the legislature.
The Idaho Capital Sun looked at the role of special interests in the state's tax code and what a lobbyist and lawmaker thinks about the idea of ​​a tax preference review process.
Specific exemptions can turn into a "self-fueled monster", according to the legislatorOne of the most active committees of the Idaho legislature each year is the House Revenue and Taxation Committee. When any tax exemption, credit or deduction is offered, it usually emanates from this committee, and several times a special interest group lobbies for its adoption.
Representative Greg Chaney, R-Caldwell, has been a member of the committee since 2015. While there are still many arguments in favor of exemptions, he said, many fail to make it to the stage. committee hearing. And in recent years, it has become more difficult for an exemption to get through the process.
"The House in particular has been less receptive to creating more exemptions," Chaney said. "There is growing attention to these exemptions and exclusions, and there is an increased appetite to make more tax breaks, to cut taxes for large swathes rather than for surgical groups or industries. "
Chaney said these exclusions can turn into a "self-fueled monster" because if part of a supply chain in a particular industry is granted an exemption, there will likely be an argument for an exemption. to the next step in the chain because it is a matter of fairness.
On the flip side, there has been more opposition to exemptions in general in recent years from the Idaho Freedom Foundation, a nonprofit that advocates for limited government. Foundation staff wrote about opposing exemptions because the process chooses winners and losers.
The Idaho Freedom Foundation could not be reached for comment.
As an example, Chaney sponsored a bill in the spring 2020 legislative session creating a sales tax exemption for server equipment in large-scale data centers to incent companies to build data centers in Idaho. The exemption requires a capital expenditure of at least $ 250 million within five years of the start of construction and the creation of at least 30 jobs within two years of opening.
Chaney said he had to take Bill to the ground twice because the first time he narrowly failed. He attributes this to a low score for the Freedom Foundation bill.
"Their opposition has been quite a noticeable presence in the conversation about exemptions," he said.
Feedback from interest groups was mixedAs part of the research process for the report, the Office of Performance Reviews interviewed various people aligned with associations, businesses, and nonprofits in Idaho to seek their feedback on the idea of ​​reviewing the tax preferences. Ryan Langrill, senior assessor at the Office of Performance Appraisals, said the individuals were identified after assessors examined who was most frequently present at House Revenue and Taxation Committee meetings between 2015 and 2020, other than representatives. state agencies.
Fourteen people responded to the survey, which asked if they thought a review process was necessary, what they hoped to learn from such a review process, and any concerns they might have with the 'idea. The list of those interviewed included the Idaho Counties Association, the Idaho Association of Cities, the Idaho Agricultural Bureau, the Idaho Medical Association and several special interest lobbyists.
Nine responded that a review process was necessary, while five said no. Arguments in favor were that it would help avoid a win-lose picking system for Idaho businesses and ensure a fairer tax code, with others claiming the large number of exemptions and deductions demanded a review.
Those who said no said the Idaho legislature has been discerning with the preferences it has adopted and that the body has better things to do with the times. They added that if there is a problem with an exemption, the legislature can fix it, which is what they were elected to do.
Respondents said they hope a review process will show whether tax preferences support taxpayers' interests, their impact on the economy, the gross amount of tax-exempt dollars and which are obsolete and should. be eliminated. They also hoped it would show whether Idaho has become too dependent on one type of tax compared to other states.
'… We have to start with the big elevator first'
Kelley Packer, executive director of the Association of Idaho Cities, was one of the interviewees who spoke in favor of a review process. Packer is a former Republican lawmaker who represented District 28 from 2012 to 2018. Packer said she and other interested parties had tried to form a coalition to make a recommendation to Gov. Brad Little on a broader vision for the tax policy and in-depth review. Idaho's fiscal mechanisms and components and their effectiveness.
"We have way too many exemptions, in my opinion," Packer said.
The tendency of the legislature, she said, is to solve the immediate problem without considering the potential spillover effects.
"We've basically approached the high priority of the day, we've put out the fire of the day, and that sometimes creates other problems elsewhere in our tax structure," Packer said. "If you look at it like a balloon, if you press down on one part of the balloon to make it smaller and change its presentation or its footprint, then the burden doesn't go away – it just pops up somewhere else and creates something else we have to. attack us.
Packer wants the state to slow down and take a broader view of the overall tax structure to determine where it works and where it doesn't. Its preference is for an external and impartial source to conduct this review and report its findings to the legislature for action. After this full review, she would like to see another review every five years.
"The environment is constantly changing… so it would make sense for our policy to follow that and modernize from time to time, but we have to start with the big elevator first," Packer said.
The end goal in his mind is to create a more equitable way of administering tax policy in Idaho where one group does not get more benefit than another. While she understands the arguments of business and industry representatives that the cost of removing the exemptions would be passed on to the consumer, she said it made more sense than increasing the burden of property taxes.
"If I have a fair and equitable property tax for all property taxes, even if it increases what I have to pay for bread or whatever product I buy, I will decide at the cash desk if I want to pay for that product." or not, "she said.
Those who benefit from the status quo could be "terribly nervous"
Chaney said he supports the idea that the Office of Performance Appraisals, the Idaho State Tax Commission and the Idaho Department of Commerce conduct a review because he believes a review more technical and granular would be appropriate.
"A handful of witnesses before the (legislative) committee is probably not the nuanced perspective we need," Chaney said.
In addition to a review of existing preferences, Chaney would like to see more articulated tax policy in general, such as what situation warrants a sales or income tax exemption. The tax code as written is a bit of a patchwork system, he said.
It also supports sunset clauses, which Idaho does not have over any of its tax preferences.
"I think ending everything all the years and prolonging this sunset is a good way to go, because then you need an affirmative affirmation from the legislature and the governor rather than just lack of action on him. allowing it to continue, "Chaney said. "I think that's the only way to make it meaningful."
But he knows it could be an uphill battle.
"Any interest or industry that has benefited from the status quo, so to speak, is going to be terribly nervous and probably wouldn't like the idea of ​​the sunset," he said.