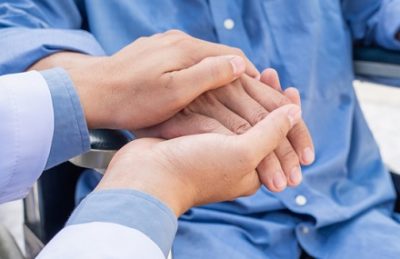 Social charities will each pay an additional £20,000 in tax, report warns
Employment tax changes will require all charities to contribute an average of £20,392 more over three years to National Insurance payments, according to a new study.
The Voluntary Organizations Disability Group (VODG) announced last week that charities would pay out an additional £61million due to higher National Insurance rates for employees and employers as part of the Health Levy and social care.
Since April, there has been a 1.25% increase in national insurance rates for employees and employers.
VODG analysis of 3,000 charitable social care providers, by consultancy CordisBright, estimates that the increase in employer contributions will amount to £20,392 per supplier over three years. This will vary depending on the size of the organization, the report says.
He also warned that unfunded increases to the National Living Wage (NLW) would make it harder for social charities to compete with other employers.
Charities Hft and Community Integrated Care have warned that providers may have to return services if the government does not increase funding.
Workers' union Unite has also called for increased funding for charities and warned that social workers could leave the profession without a pay rise.
Most charity social workers are 'likely to earn minimum wage'
The news comes as research from Community Integrated Care suggests that many social workers would be paid up to 39% more if they worked in other publicly funded sectors.
"This pay gap is simply unacceptable," said Dr Rhidian Hughes, chief executive of VODG.
Increases in NLW will also be a problem for social care providers, VODG warned, as they estimate it will grow by 6.6% per year until 2024.
VODG's survey of 28 non-profit providers – which covers 32,000 employees – showed that just 6% are currently paid at NLW rates, but estimated that figure will rise to 54% of workers after the increases.
The report says it is 'highly unlikely' that employers will be able to raise wages at a higher rate than the NLW after the hikes, which would mean they will 'become less and less in control of the larger realm expenses".
It concluded that social care employers will face a "sustained financial challenge" to find the additional resources needed to pay the health and social care tax and rising NLW costs, and urged the central government to increase the funding through local authorities.
Hughes said: "The Health and Care Tax and the NLW increases are both urgently needed to support the retention and recruitment of social care staff. However, we need to see a greater proportion of levy funding made available, immediately, to support social care workers. All parts of the NHS and social services should be able to agree on this.
Hft: suppliers could render the services
Commenting on the study, Kevin Moyes, director of human resources and organizational development at learning disabilities charity Hft, said some providers would become financially unsustainable without increased central government funding.
"There needs to be more clarity on how local authorities will pay the fees that cover the cost of the new NLW, and preferably go beyond that, to reflect the real cost of living and encourage more people to work and to stay in the area," he said.
"Without increased sustained financial support from central government, we will see a further increase in recruitment and retention pressures in the sector, which will eventually lead to the return of services to local authorities and, potentially, the non-viability of certain service providers.
"We welcome the government's commitment to increase funding for health and social care through the health and social care tax.
"However, it seems somewhat counter-intuitive that charities in the sector are required to use funds received from local authorities and donors to contribute to the levy.
"In addition, we believe that a third of the tax will be allocated to the social care sector, but it is not clear whether this will be enough to avoid the potential problems predicted for our sector or how quickly this will happen.
Integrated community care: "Funding must come from central government"
Mark Adams, chief executive of social care charity Community Integrated Care, said: 'As a sector, we fully support pay rises for NHS employees and other public sector workers, but we strongly believe that t is unfair that these increases do not apply to the 1.6 million hardworking and committed people also working in the welfare sector.
"On average social workers, despite having comparable skills to their counterparts in the government-funded NHS, are paid up to 39% less. Clearly this is not sustainable and only when we achieve pay parity can we really begin to address the recruitment and retention issues facing the sector. This funding must come from the central government.
Unite: Levy 'needs urgent rethinking'
Alan Scott, national leader of the workers' union Unite, said the tax and its effects on social charities "need an urgent rethink".
"This comes at a time when many charities, especially those that relied on revenue from charity shops or event money, are experiencing huge financial problems as a result of the Covid lockdown," he said. -he declares.
"A charity should save £18m a year from its budget. Many carers who provided essential care during lockdown are now leaving the caring profession due to inadequate pay at a time of rising inflation, and as a result there is a shortage of essential workers in the sector care.
Department of Health and Social Care: 'An additional $5.4 billion will be invested in adult social care over the next three years'
A government spokesman told Civil Society News: 'Our social staff are valued, appreciated and supported, which is why we are providing at least £500m to develop and support staff.


"This is part of the additional investment of £5.4 billion over the next three years which will allow us to launch a comprehensive program of adult care reform.


"Most social workers are employed by private sector providers who set their pay and terms and conditions independently of central government."