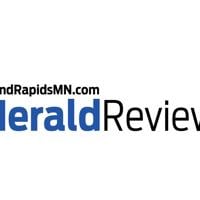 Minnesota Tax Code Changes | News
The changes to the Minnesota tax code were enacted on July 1, 2021. Changes included those relating to Unemployment Insurance (UI) compensation, loan cancellation from the Paycheck Protection Program. (PPP) and other retroactive compliance provisions affecting the 2017 to 2020 tax years.
Revenue is committed to providing updates on progress in updating our forms, developing and testing our system, communicating to affected taxpayers who need to change their returns and providing information on when where refunds begin to flow to affected taxpayers. Previous status updates were provided on August 13, August 30, October 5, October 26, November 15, and December 6.
As of December 28, 2021, we have processed nearly 524,000 impacted returns out of a total of over 540,000. Of these processed returns, over 20,300 have been subject to PPP loan forgiveness adjustments.
Systematic processing began at the end of October with the objective of processing 50,000 declarations each week.
Systematic processing of over 417,000 returns has been completed.
Manual processing began the week of September 13. These returns contain more complicated tax circumstances and require additional time and work on the part of Revenue employees.
We have manually processed over 108,000 returns and we have about 18,000 remaining. We still expect manual processing to be completed in early 2022.
We will continue to provide status updates as they become available.