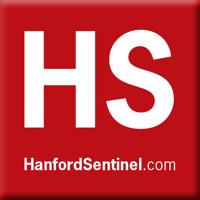 Measure F Fails, Leaving County Sales Tax Status Quo | Policy
Measure F, the countywide sales tax measure, faced strong opposition when voters headed to the polls on Tuesday, and that played out with the measure's failure by a significant margin.
With 100% of precincts reporting Wednesday, the measure garnered 7,117 votes against, for 62.39%, and 4,290 votes for 37.61%.
The measure was intended to generate $11 million for county emergency services through a sales tax increase of 0.5%, bringing the county tax to 7.75% and in Corcoran, up to 8 .75%.
Opposition to the measure cited no support for municipal emergency services and no clear sunset over the sales tax increase, officials said.
Hanford Fire Chief Steve Pendergrass was among those opposing it, saying: 'It goes against the brother and fraternity of the fire service of which I am a part to oppose this , however, this only serves to benefit some of the first responders in the county and it is my job to defend the people of the Hanford Fire Department."
Hanford City Council also opposed the measure, passing Resolution 22-21-R indicating the city's formal opposition at the May 17 council meeting.
District 1 County Supervisor Joe Neves, who represents Lemoore and Stratford, however, said he was disappointed with the failure of the measure.
"It's disappointing. I think the [Kings County] The firefighters have done a good job organizing this campaign," Neves said. "Unfortunately, in today's environment of inflation and high costs, anything beyond sales tax or the cost of doing business is also a concern for business owners and consumers."
Neves said he understood the concerns of the community, but also noted that public protection is an expensive service and that such services in rural areas are underfunded.
Journalist Parker Bowman contributed to this report.