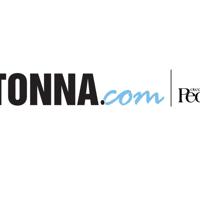 Budget forecast shows opportunity to fully fund public education and transform tax code | Community
The forecasted surplus of $ 7.7 billion reported Tuesday gives the Minnesota legislature an unprecedented opportunity to make a down payment on full funding for public education at a time when educators are at breaking point.
Funding for public schools was at crisis levels even before the pandemic – the state's share has not kept pace with inflation for nearly two decades. This means educators are spending their free time asking local taxpayers to levy taxes to make up the difference, and some are still not earning enough to pay their bills or even their health insurance.
"Public schools should be places where children can feel welcome and learn the skills they will need to live and lead in the diverse and changing society they will inherit from us," said Denise Specht, President of Education Minnesota. "But right now, many students attend schools that lack basic resources and are understaffed because educators work to exhaustion and leave the profession. Now is the time to use the surplus to invest in students and turn every school into a wonderful place to learn and work.
Minnesota's fiscal outlook has been much stronger than expected during the COVID-19 pandemic. State economists have said growth in corporate profits, income and consumer spending are the main drivers of additional income.
Specht said the surplus illustrates the need for lawmakers and Gov. Tim Walz to methodically transform the state's tax code to ensure everyone pays their fair share without the pressures of a budget deficit.
"The economy is rigged for the benefit of the rich and big business, which is why working families are left behind and do not experience an economic recovery," Specht said. "The people of Minnesota must come together and demand better for our communities. The richest Minnesotans and the biggest corporations must pay what they owe in taxes so that we can fully fund our schools, make colleges affordable, ensure quality health care for all who need it, and keep it safe. stability of Minnesota families – bar none. "